INFO
Elijah Clarke is one of few hero's during the American Revolution but he was not always on the rebel side. His name was once found on a petition supporting the king's government but in 1776 he joined the rebels in the fight for freedom. He was a militia captain and fought the Creek Indians. He was wed to Hannah Harrington and had no kids. He was also connected to the Yazoo land fraud. He lead the rebels to a victory at Kettle Creek and this was one of the most important victories in the war.

The Yazoo Land Fraud was one of the most important pos-war events. In 1795 Georgia Governor George Mathews signed the Yazoo Act which transferred 35 million acers of land for sale to companies for 500,000. Despite the high price the Yazoo completed the purchases. But to prevent those from claiming land under the Yazoo purchase they tried to stop it. But what did Elijah Clarke have to do with this? He was trying to prevent it from happing in Georgia and helped the state not be effected by the land fraud.

During the war he did not have many wounds but to be exact he had 3 and also survived the Mumps and smallpox during the war. As a general he was tired of all the men being lost and tried to make his own independent government but never got what he wanted and at least twice, he became involved in plots to invade neighboring Spanish East Florida. But all in all a good person he had one son and was not vary wealthy.

After the war he served in the state assembly from 1781 to 1790 and also acted as a commissioner for Georgia's treaties. His son later became Governor of Georgia from 1819 to 1823 and does not say if he ever wed. He still worked to make to make peace in the frontier and took mater into his own hands. Almost bankrupt and not well Clarke died on December 5, 1799. He was all in all vary important to this countries formation.


---
BIBLIOGRAPHY
Davis, Robert S. "Elijah Clarke (1742-1799)." New Georgia Encyclopedia. 09 September 2014. Web. 30 September 2014.
Lamplugh, George R. "Yazoo Land Fraud." New Georgia Encyclopedia. 25 September 2014. Web. 30 September 2014.

Powered by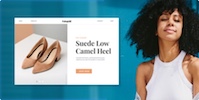 Create your own unique website with customizable templates.